Trojan Athletic Club Membership
The Trojan Athletic Club (TAC) is the team behind the teams. Our mission is to encourage philanthropic support for the DSU athletics department as well as champion attendance, enhance the game experience for fans and athletes, and increase enthusiasm for DSU athletics.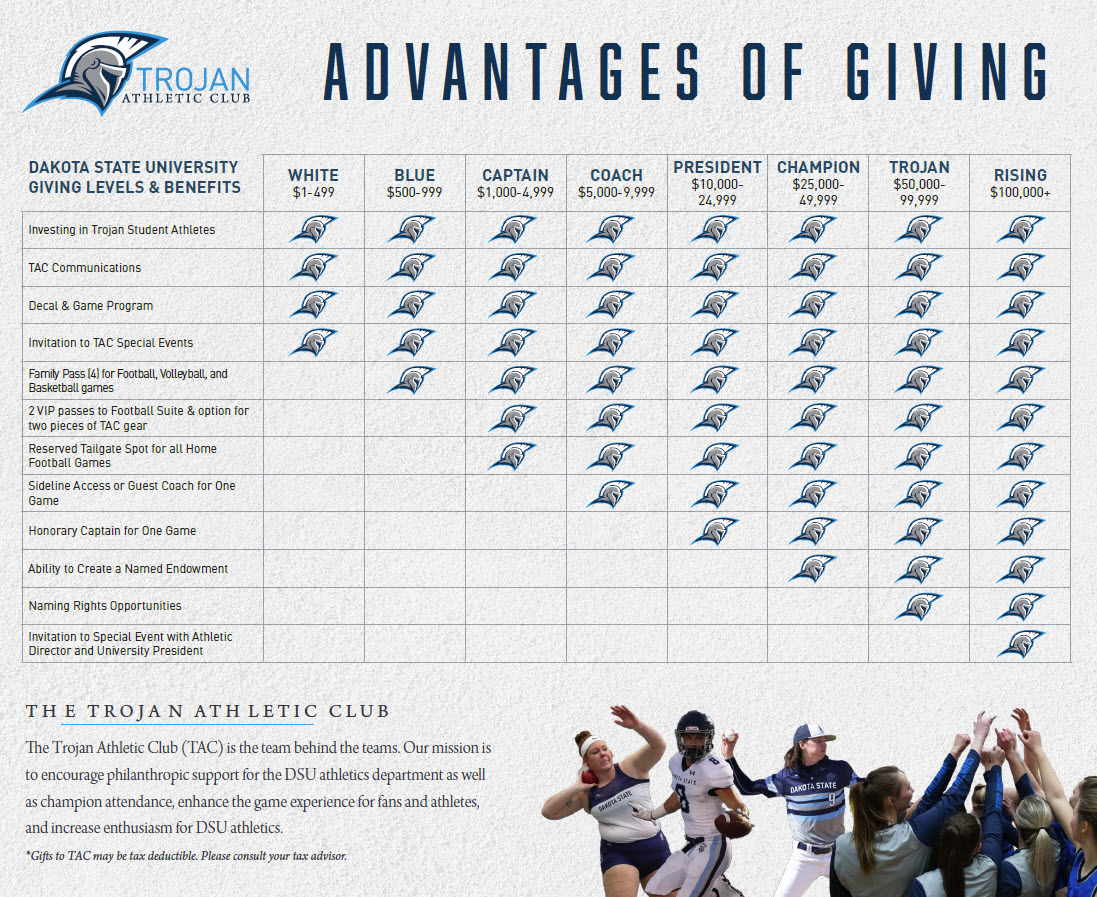 Note: This payment form is optimized for Chrome, Firefox and Internet Explorer.